The Bed & Breakfast
Argonauta (Argonaut) historically stands for the "brave navigator". Dating back at least three centuries, the original building
was thoroughly remodelled in 1929, when it featured the first bathroom in Fajã Grande and the only piano on the island of Flores.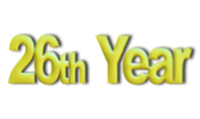 Islands of beauty
Flores and Corvo are the only Açorean islands emerging from the American tectonic plate, and they are, therefore, the most stable islands of the whole Archipelago – firm land which doesn't shake.
Rooms & Suites
Choose from a variety of sizes and styles. Rustic Class & Warmth. Cool season prices with breakfast.
Rustic Comforts
Our en-suite accommodation consists of 3 rooms (Pátio and Suite 2000 with private entrance/exit and the last with kitchenette) and the 2 upper Suites, Flores' largest bedrooms. All the rooms are detailed in volcanic rock and wood. Breakfast is served in the Dining Room which opens onto the patio.
The uniqueness of the place
Fajã Grande has some less then 200 inhabitants and, lying on the "alternative" west coast of Flores, it is Europe's westernmost village. It is situated on the seashore of a coastal plain (fajã) and is enclosed by a high cliff of 100 meters with about 20 waterfalls and seven lakes, place of bird nests.
Mythology and Location
The epic tale of the sailing adventures of Jason and the Argonauts – the crew of the ship Argo in the Aegean – soon became a symbol of maritime heroism in Greek Mythology as well as other works like the famous Odyssey. Looking at the Portuguese world, Ulysses' voyage could have brought him all the way to former Olisipo (Lisbon), thereby linking the Mediterranean to the Atlantic with an early "voyage of discovery". Not mentioning such about an Atlantis land, with its mysterious tales?
About Us
Argonauta stands near the parish church. Dating back at least three centuries, the original building was thoroughly remodelled in 1929, when it featured the first bathroom in Fajã Grande and the only piano on the island of Flores. Since 1991, the small Guesthouse has been functioning with a resident owner, registered as private lodging with local tourist authorities; in 2016 a new Argonauta took the helm, renovating and continuing its peacefully welcoming visitors from any culture to Fajã Grande and Flores Island for the 26th consecutive year! Today's Argonauta features a warm place where feelings spouse in a while the stay for the discovery of this island; it will be the wanted place to have a rest after a great walking or a sunny bath, surrounded of many other books, pictures and stories from many countries.. one will no stop to travel! All within the 5 art rooms and suites with bathroom into the main house. The house step also into the future sharing a goal with the past: to guarantee the usual, personal, high-Atlantic hospitality to guests, providing them with the secret maps for breathtaking walks, car & photographic tours, kayaking, canyoning, or marine and lake routes.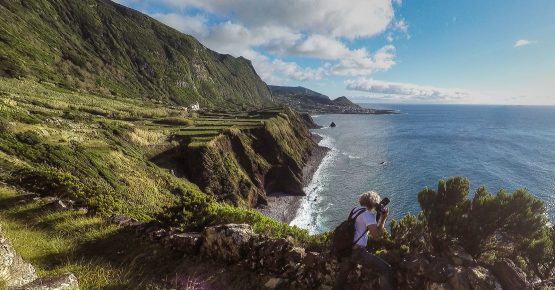 Photographic Workshop
Driving and walking in the most amazing scenarios of the island, or improving own technical photographic knowledge with the option to continue in the evening at home with a post-production lesson on a computer, to make your shots as unique ones. Or you can have a Photo Book with you, actors in the spectacular lights that continuously alternate in this paradise.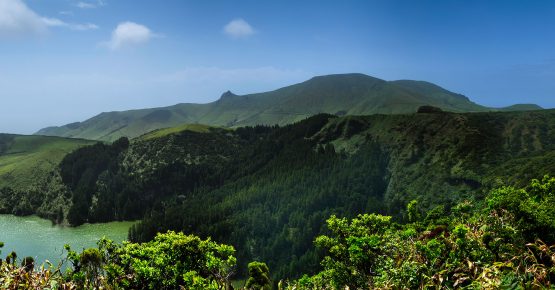 Explore the Island
Drive or Boat tours around the island's West Coast can be arranged locally. Provided good sea conditions and the availability of an experienced guide, Kayaking is a healthy, non-polluting and quiet approach to get closer to the Mid-Atlantic waters and to Flores varied fauna of fish and birds.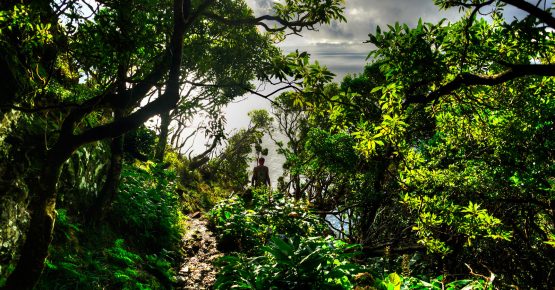 Walking tours for sunny days
You will be dropped, alone or with a licensed wilderness guide to the path you prefer: from south in Lajedo or north in Ponta Delgada or, from the upper lakes Comprida and Negra, descending thru the falesia in never seen scenarios. All return to Fajã Grande, home. Routes last from 1 thru 5 hours. You will also discover how great and never seen are the fauna and the flora representing two thirds of this Açorean species not present in the world and its Parque Naturais dos Açores in the Biosfera environment make this island as unique as its ecosystem.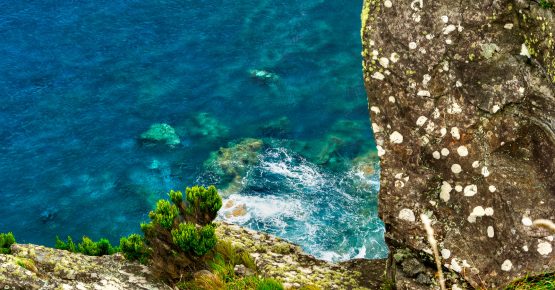 Peaking Flores island underwater
You will have the opportunity to look into the hidden wonders of the atlantic ocean, by taking a guided snorkeling tour. A qualified marine biologist will escort you to the best spots, either it is a rocky shore, a ship wreck or even fresh waterlake, and will help you recognizing the rich biodiversity of this beautifull places.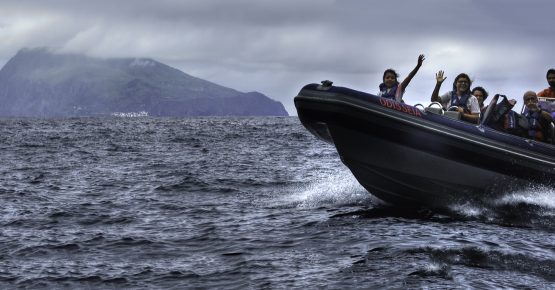 Visit Corvo Island
Departing from our guesthouse at 9am with a transfer to Santa Cruz, at 10am you'll sail to Corvo and discover an incredible "Caldeirão" going up with a car and walking up to the big crater. You will sail back and before to get Santa Cruz you will visit the old amazing north-east coast. From the port back with a car to Fajã Grande. Provided good sea conditions, is a must if not planned a stay there!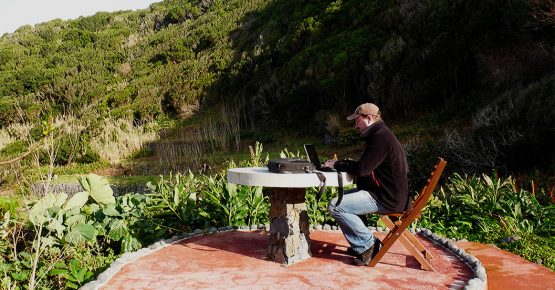 Hike and Write Flores
Story telling with every sense – Hike & Write Flores! A unique way to experience Flores is on a Hike & Write tour with well known German author Rainer Würth. While exploring the island's spectacular environment with its lush green, steep cliffs, impressive waterfalls and constant views of the ocean, you will discover your own inner creativity. Be a writer for a day! Between black volcanic rocks, at an old whaling lookout high above the sea, on the shore of a magic lake and in the streets of an abandoned village, poetical findings, literary fragments and stories will emerge! Find out more here.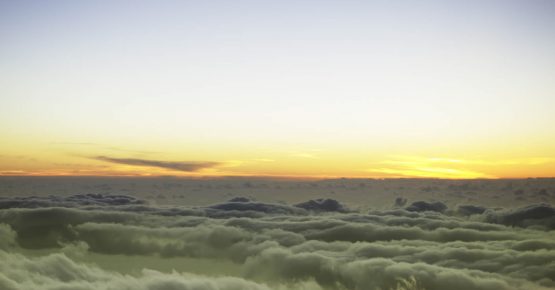 Relax your body after a long trekking day
Complete health benefits techniques with healing sessions assessing the physical posture or, massage and teaching for heal and hurts all performed by several qualified great professionals. Portuguese, French and English.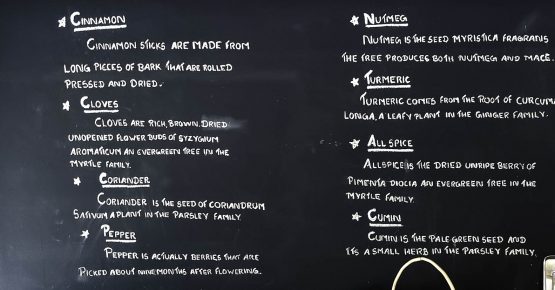 Wilderness cooking classes
Includes little walk and foraging of local herbs when possible. Fire making, cooking tips and recepies shared at the cooking process and then together make a dinner party.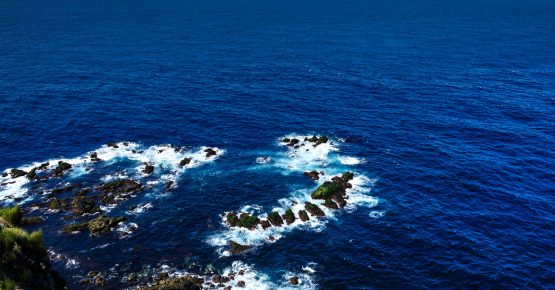 Survival Experience
How it feels to be shipwrecked on an isolated beach on a lonely island. Making of fire, shelter, foraging food and water, surviving tips. Only on your own risk.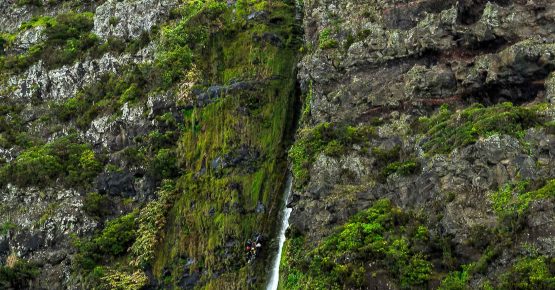 Canyoning in the Waterfalls
Another fantastic experience is Canyoning down the island's waterfalls and we can book a tour for the absolute beginner or the experienced client performed by West Canyon
Reviews from Our Guestbook